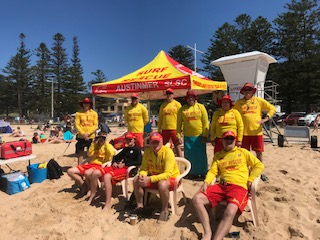 Save the date 5th December 5pm to 8 pm
Southern Club Hall
Details to follow
Dear Austinmer Surf Club,
I have two reasons for being in touch
:First I would like to thank the Club for saving my life, along with my three sisters in the summer of
1940, to the best of my recollection.
Secondly to tell you what a great life I have had as an encouragement for the Club to keep up its excellent work.
The circumstances were that I turned up unconscious by the sea water rock pool and could not be resuscitated and therefor admitted to Bulli Hospital and put in an iron lung where I finally came round.
I just want to thank the Club for the good life I have had as a result of the then members' efforts. I am now 83 years old, and my wife and I have just celebrated 60 years of marriage with our three lovely children and grandchildren. Wouldn't have happened without intervention by the life savers.
Best wishes to all members sincerely,
J. David Deane
P.S. I am very grateful members saved my life all those years ago and hope the memory encourages members to keep up their good work.
It is with deep regret that we record the loss of our oldest life member John Davies who passed away on the 2 October 2017 – his 88th birthday.
John originally joined the club during the 1983/84 season and was a continuous member of the club for a total of thirty-five seasons. John held numerous positions during his long tenure with the club among them being Secretary, Publicity Officer, Instructor, Gear Steward, Radio Officer and Branch Delegate. John also served for a total of thirteen seasons on the club's Management Committee. John was a member of the Best Patrol during the 1984/85 and 1985/86 seasons and as a member of the club's building committee for the construction of the new clubhouse was a joint recipient for the award of Best Senior Member for the 1991/92 season.
John will be best remembered for his tireless activities as the club's unofficial caretaker. Whenever there was a task to be performed John was always the first to put his hand up. The club premises, gear and equipment were always kept in pristine condition during John's involvement with the club. John also accompanied the club's competitors to carnivals and was always a member of the support crew for Austinmer SLSC at local, state and national titles. Another of John's activities at carnivals was in the keeping of meticulous records of the various club members successes. These records are of significant benefit to the club and have been referred to on many occasions.
Our sincere condolences to John's family and friends.
Ian Foreman
Registrar – Austinmer SLSC